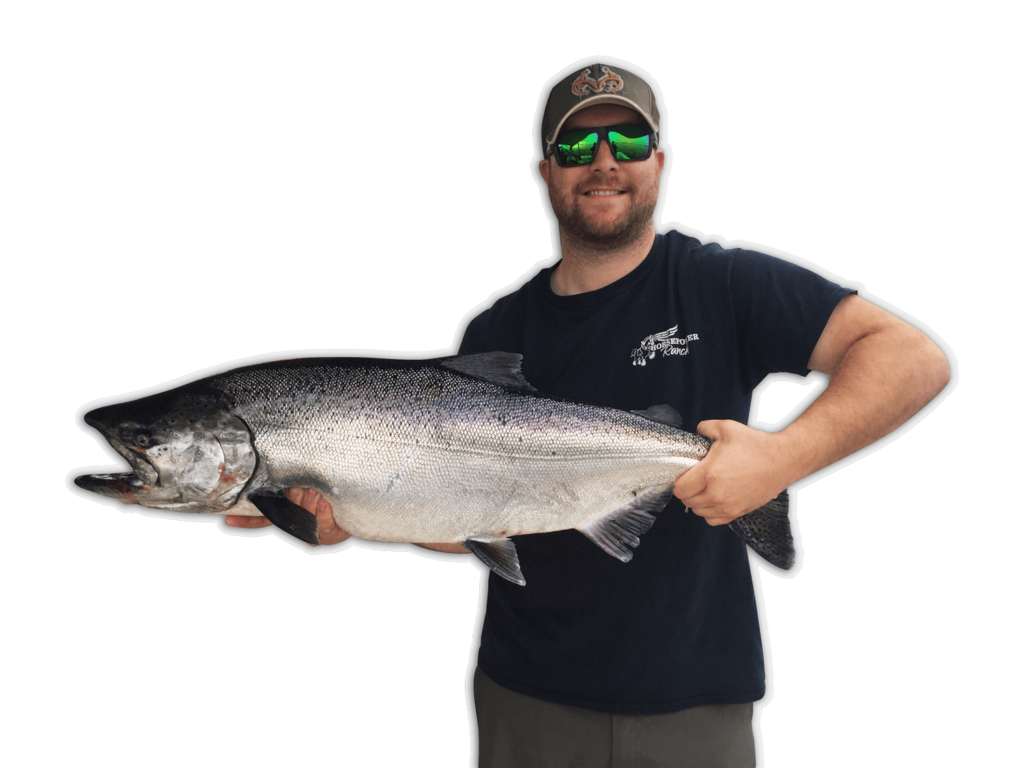 Fishing Charters Campbell River
SPORT FISHING CHARTERS CAMPBELL RIVER
Guiding fishing charters and fishing Campbell River on Vancouver Island has been a lifelong pursuit. Live the adventure and experience professionally guided salmon fishing charters Campbell River on the protected waters surrounding the area. BC Salmon fishing is our passion, with years of Campbell River fishing knowledge and dedication assure that we will guide you to where the fish are & hook you up with the best fishing on Vancouver Island & Awarded Trip Advisor's Travellers Choice Award 2022 
Thinking about fishing Campbell River? Click Below.
BOOK YOUR NEXT FISHING CHARTER CAMPBELL RIVER ADVENTURE!
The day
Welcome aboard, your Campbell River Fishing Charter adventure starts here! Let's go fishing!!!
The Rates
Rates are for 1-4 people per boat, single day/ 1 boat to multi day/ large groups can be accommodated; all charters are private trips.
The Boat
Pursuit sets the bar for building the Cadillac of sport fishing vessels.
Your heart will surge with adrenaline when the salmon hits, your rod bends hard and the reel-singing action begins. With Campbell River being located on the central east side of Vancouver Island it allows us to fish for Chinook (aka: Spring or King) year round as well as all the other 4 species of Pacific Salmon ( Coho, Chum, Sockeye & Pink) as they migrate through our region. You deserve to escape the everyday, join us on the water and let's go fishing!
beautiful british columbia
FISHING CHARTERS CAMPBELL RIVER
BC Salmon fishing is our Legacy in Campbell River and is the birthplace of sport fishing for salmon fishing on the West Coast of Canada! Come and enjoy the salmon fishing experience of a lifetime with our professional Guided Campbell River Fishing Charters, the "Salmon Capital of the World" . We fish the sheltered waters of the Inside Passage of Vancouver Island, the yearly Pacific salmon migratory route. Our goal is to provide you with an enjoyable & exciting adventure with your safety & comfort being our priority.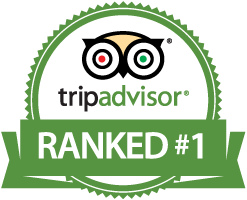 Absolutely amazing fishing charter! Spotted Orca whales, eagles, seals and caught lots of fish. Captain Laurel is fun, experienced, knowledgeable and teaches you how to hook and reel in your own fish...anyone can do it!
Just returned from Campbell River, Laurel was so patient, my first time fishing, his guidance was easy to remember while using the rod, we all got a chinook, cool experience, Already cooked some salmon, very delicious, we will return next summer
We spent Fathers Day on the water with Laurel and had an absolute blast. He's an excellent guide with a good sense of humour. We caught fish non stop, saw whales, and sea lions plus had a dip in the ocean. A good time was had by all.
Laurel is a great guide. He has a deep knowledge of the local waters and the fish, from over 20 years guiding experience. He enthusiastically shares his knowledge and is a great teacher. Whether you are a novice or an old pro I guarantee you will learn a lot, and have a great time!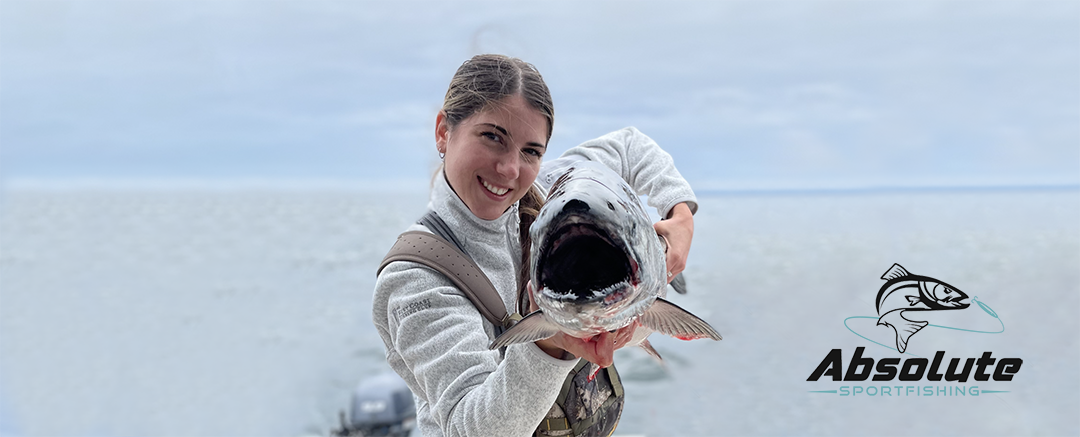 What Fish are Running in Campbell River? Fishing Campbell River! Campbell River is known for its salmon fishing. Five species of salmon can be found in the waters around the region: Chinook (also known as king), Coho, Pink, Chum, and Sockeye salmon. Because the exact timing of fishing the Campbell River for salmon runs can
Read More »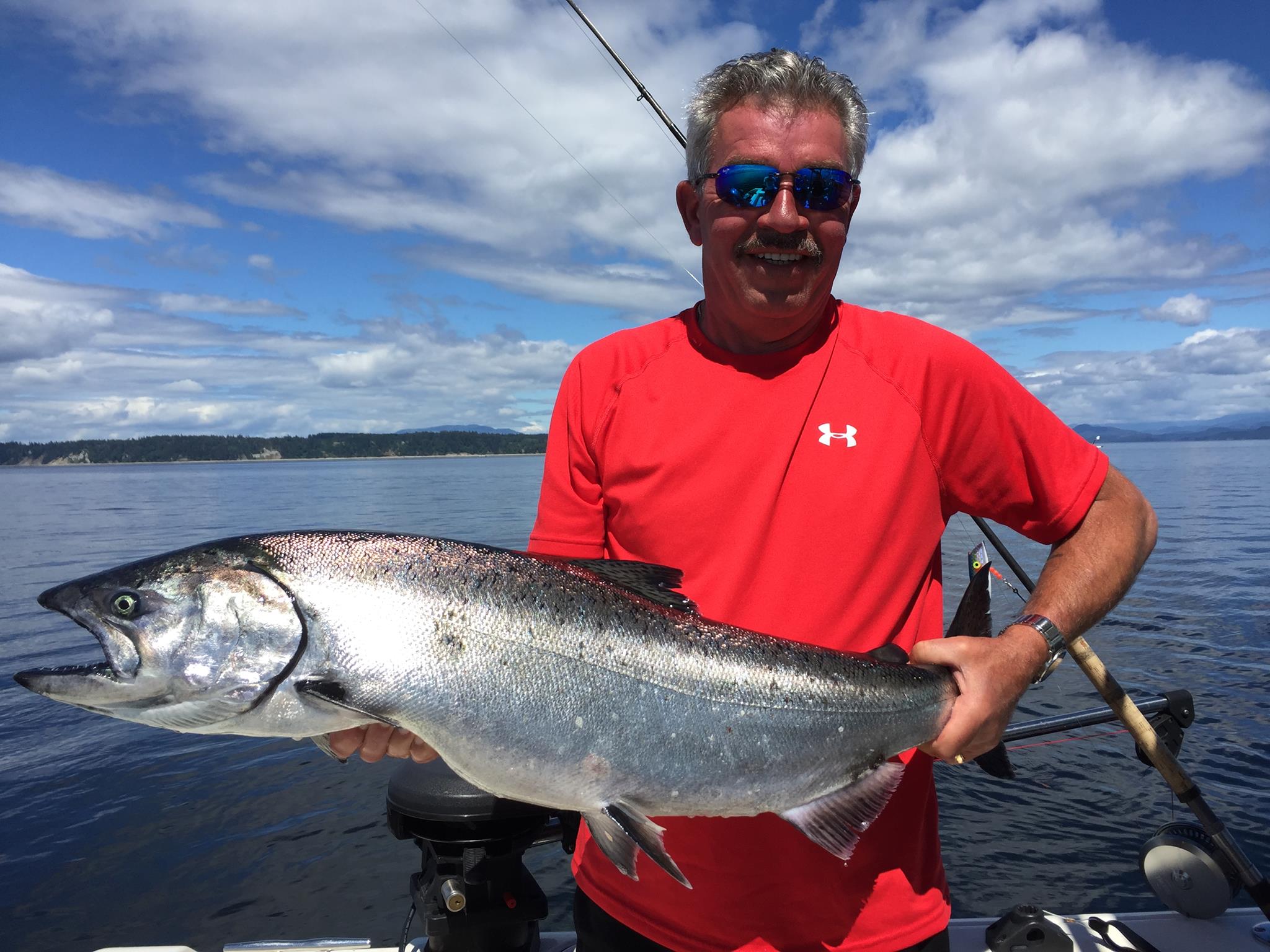 Salmon Fishing In BC Campbell River Best Month to Catch Salmon in Campbell River? Campbell River, located in British Columbia, Canada, is known for its excellent fishing opportunities. The best time to do Salmon fishing in BC Campbell River depends on the species of fish you're targeting and your preferred method of fishing. Salmon fishing
Read More »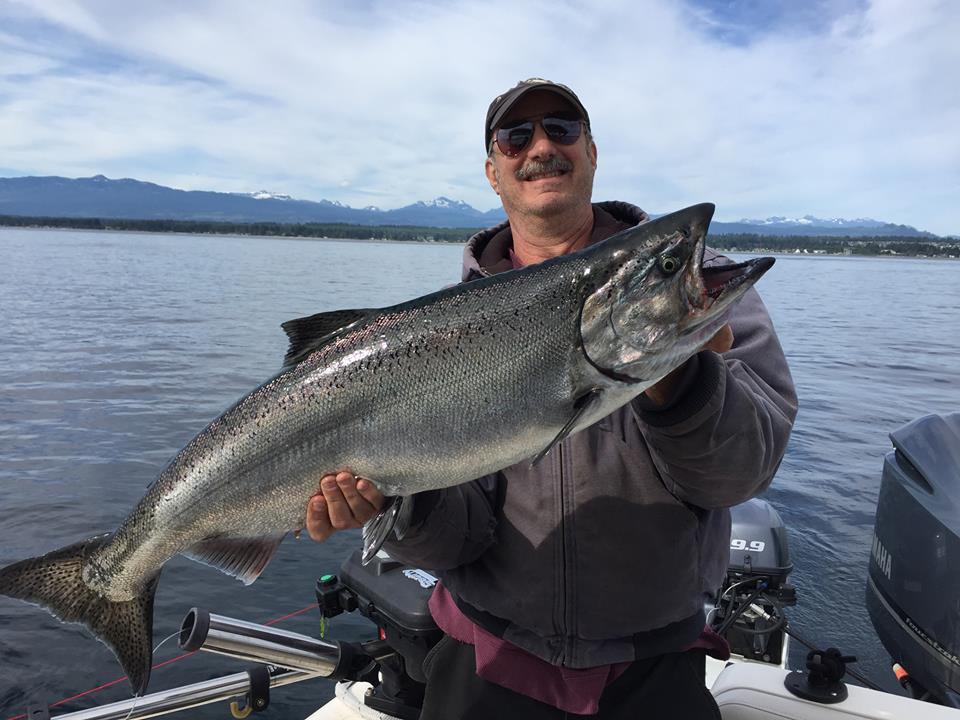 2023 Fishing Season Campbell River! Book your Campbell River Fishing Charter with Absolute Sportfishing Adventures Today!
Read More »
Fishing Charters Campbell River
Campbell River Fishing! Campbell River is a popular destination for fishing in British Columbia, Canada. There are many fishing charters Campbell River has to offer that provide a variety of fishing experiences. Here are some options for fishing charters in Campbell River:
Salmon fishing charters: These charters specialize in salmon fishing and offer guided trips on the ocean or in the rivers. They typically provide all the necessary gear and equipment, and many also offer cleaning and filleting services for your catch.

Bottom fishing charters: These charters focus on fishing for bottom-dwelling species such as lingcod, rockfish, and halibut. They often provide heavier gear and bait that is suited for these species.

Fly fishing charters: These charters cater to those who prefer fly fishing and offer guided trips on the rivers and streams in the area. They typically provide waders and boots, but you'll need to bring your own fly fishing gear.

Wildlife viewing charters: In addition to fishing, many charters offer wildlife viewing opportunities. You can see whales, dolphins, sea lions, and other marine animals in their natural habitat.
When choosing a fishing charter in Campbell River, it's important to consider factors such as the type of fishing you want to do, the length of the trip, and the level of experience of the guides. Many charters offer half-day, full-day, and multi-day trips, so you can choose the option that best suits your schedule. It's also a good idea to read reviews and check the charter's safety record before booking