What are the best months for Salmon Fishing in BC?
British Columbia, Canada, is known for its excellent fishing opportunities. The best time for Salmon fishing in BC depends on the species of fish you're targeting, your preferred method of fishing, and what area in British Columbia you are situated.
Salmon fishing in BC is the one of the best locations in the world, and Campbell River on Vancouver Island being the most popular location. The best time to catch salmon here varies depending on the species of salmon:
Chinook (also known as King) salmon: May to September, with peak season in July and August. (This is the best month to catch salmon in Campbell River)
Coho (also known as Silver) salmon: August to October, with peak season in September.
It's important to note that fishing regulations can change from year to year, so it's a good idea to check the current regulations before you go fishing. Additionally, it's always a good idea to check local fishing reports and talk to local fishing experts to get up-to-date information on the best times and locations for fishing in Campbell River.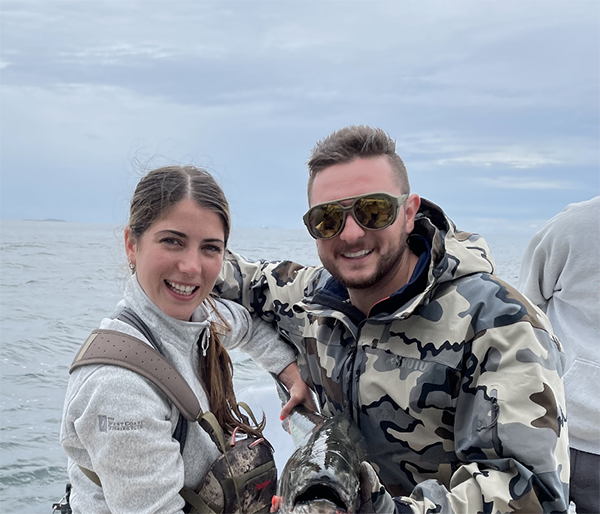 If you are an angler looking for a great fishing experience, salmon fishing in BC Campbell River should be at the top of your list. The area is home to several species of salmon, including Chinook, Coho, Pink, and Chum, which are all available to fish during different times of the year. Additionally, Campbell River is also known for its trout fishing, with the Campbell River itself being a popular spot for Rainbow Trout and Cutthroat Trout.
One of the best ways to fully immerse yourself in the Campbell River fishing experience is by booking a trip with Absolute Sportfishing now. Absolute Sportfishing is a well-known fishing charter company that provides personalized fishing experiences for all levels of anglers. They offer a variety of fishing packages, including half-day and full-day trips, as well as multiple-day fishing excursions.
One of the advantages of booking a trip with Absolute Fishing is that their guides are very knowledgeable about the area and the different fish species. They know the best spots to fish and the best techniques to use. Additionally, Absolute Fishing provides all the necessary equipment, so all you need to bring is yourself and your fishing license.
When planning your salmon fishing in BC Campbell River with Absolute Sportfishing, it's important to keep in mind the different salmon species' migration patterns. Chinook salmon, for example, are typically caught from May to September, while Coho salmon are caught from July to September. Pink and Chum salmon runs are usually in August and September, respectively.
Campbell River is not only known for its exceptional fishing but also for its natural beauty. When you're not out on the water, there are plenty of other activities to keep you busy. You can explore the area's many hiking trails, visit the local museums and galleries, or take a scenic drive to explore the surrounding area.
If you're a fishing enthusiast, salmon fishing in BC Campbell River should be on your list of places to visit in 2023. With its abundance of salmon and other fish species, along with the natural beauty of the area, it's no wonder that Campbell River is known as the "Salmon Capital of the World." Booking a fishing trip with Absolute Sportfishing is a great way to experience all that this beautiful coastal city has to offer. Get your gear ready and prepare for an unforgettable fishing adventure.
Click here to know more about Absolute Sportfishing.