The Day Fishing in Campbell River
Embark on a memorable day of fishing in Campbell River with our private charters. We understand that each angler has unique interests and preferences, so we offer customizable trips that cater to your needs. Interested in booking a charter with us? Here's a quick run down of our itinerary. 
welcome onboard
Your Campbell River fishing adventure starts with a friendly greeting and boarding at the dock followed by a quick check to confirm that everyone has their fishing licenses and a safety briefing is given as we depart.
Time to take off
The scenery surrounds you as we head out to the fishing grounds and we are always on the lookout for whales and wildlife throughout the day!
Arriving to location
On our arrival to the fishing location you will be introduced to tackle and equipment and shown the most effective techniques to hook, play and land your catch like a pro. Some people like to kick back and others enjoy getting involved with setting the gear.
fish on!
Expert instruction with a hands-on demonstration of these techniques benefit first-timers and seasoned fisherman alike. In the true spirit of sportfishing we use premium quality single action reels paired with high end custom made graphite rods which allows you to feel the thrilling power and exhilarating action of your salmon!
Return to marina
On our return to the marina your catch is professionally cleaned and bagged for transport at the end of the day.
The Day Fishing in Campbell River
book now
Contact us today to book your next fishing adventure!
The Rates
View our current charters and see which option works best for you!
The Boat
Pursuit sets the bar for building the Cadillac of sport fishing vessels.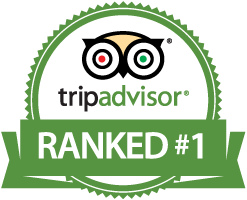 Absolutely amazing fishing charter! Spotted Orca whales, eagles, seals and caught lots of fish. Captain Laurel is fun, experienced, knowledgeable and teaches you how to hook and reel in your own fish...anyone can do it!
Just returned from Campbell River, Laurel was so patient, my first time fishing, his guidance was easy to remember while using the rod, we all got a chinook, cool experience, Already cooked some salmon, very delicious, we will return next summer
We spent Fathers Day on the water with Laurel and had an absolute blast. He's an excellent guide with a good sense of humour. We caught fish non stop, saw whales, and sea lions plus had a dip in the ocean. A good time was had by all.
Laurel is a great guide. He has a deep knowledge of the local waters and the fish, from over 20 years guiding experience. He enthusiastically shares his knowledge and is a great teacher. Whether you are a novice or an old pro I guarantee you will learn a lot, and have a great time!