Salmon can be baked, broiled, grilled, smoked, poached, steamed or even eaten raw in sushi. Salmon is an excellent source of protein, A and B vitamins and Omega-3 oils which are great for your heart so eat up!
Suggested Marinades or Toppings
Coat salmon with mayonnaise and brown sugar. When it is cooked, it caramelises. Delicious!
Lemon juice, lemon slices and dill is always tasty for salmon.
Equal parts soy sauce, water and brown sugar plus a couple tablespoons vegetable oil. Lemon pepper and garlic salt to taste. Marinade in a plastic bag for 2 hours before cooking.
Baked Salmon
Preheat oven to 375 degrees F (190 degrees C). Place fillets or steaks in aluminum foil, cover with marinade, then seal the foil. Place sealed salmon in a glass dish, and bake 35 to 45 minutes until it easily flakes with a fork.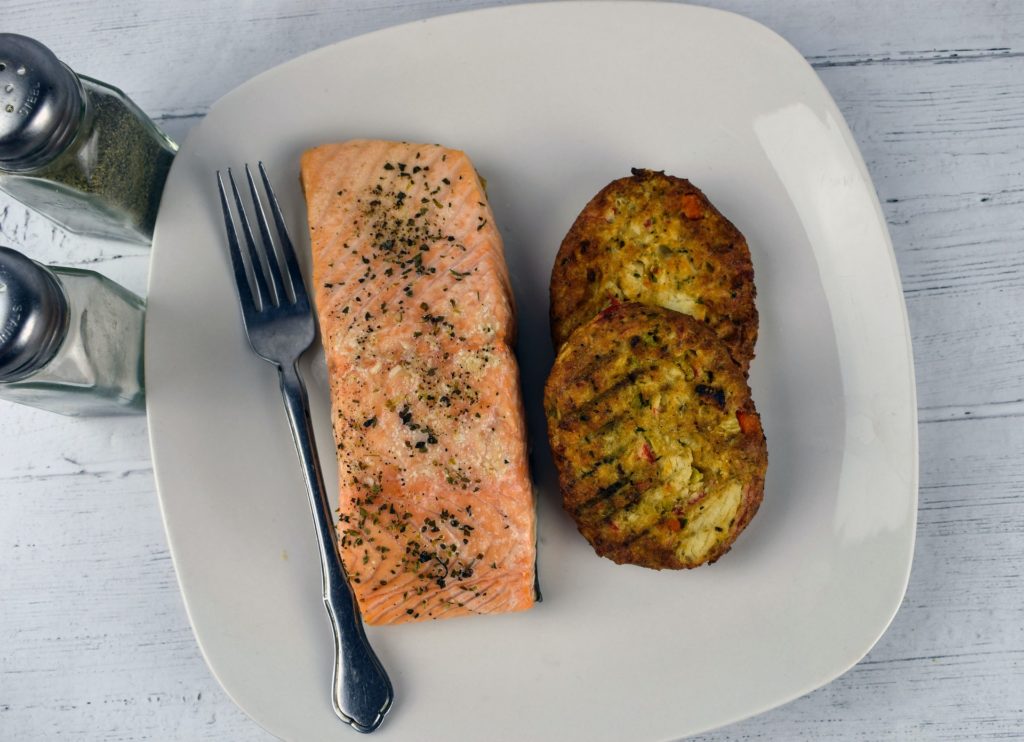 Grilled Salmon
Preheat the grill for about 10 minutes prior to cooking. It is best if a grilling basket or tinfoil is used.
Keith Stanley's Cedar Plank Salmon: soak plank up to 3 days, preheat BBQ to 350F, slather salmon fillet with Kikkoman Black Bean Sauce then cook skin side down to 145 degree internal temp, enjoy!!!
If using a plank, ensure that it is food grade and that it is soaked in water for 4-6 hours before using (you don't want it to catch fire). Season the soaked plank with salt and pepper and place on the grill for 3-5 minutes with the cover closed. It will start to smoke and crackle but this is what you want. It is now ready for the salmon, skin side down. Have a water spray bottle handy in case the planks catch fire. The Food Network has a great recipe for Cedar Plank Salmon.
Smoked Salmon
Salmon can be hot or cold smoked. We can suggest a couple local smoke houses if you would like your salmon smoked.
If you have any salmon cooking tips that you would like to share, please send them to us.