Fishing Charter Campbell River
So your here to learn more about our fishing charter Campbell River ultimate adventure.
All Aboard – Lets get fishing!
Because of our 20+ years, we are confident in being 2023's best fishing charter Campbell River has to offer. Experience the thrill of salmon fishing with Captain Laurel Gareau of Absolute Sport Fishing and Winner of Trip Advisors 2022 Travellers Choice Award.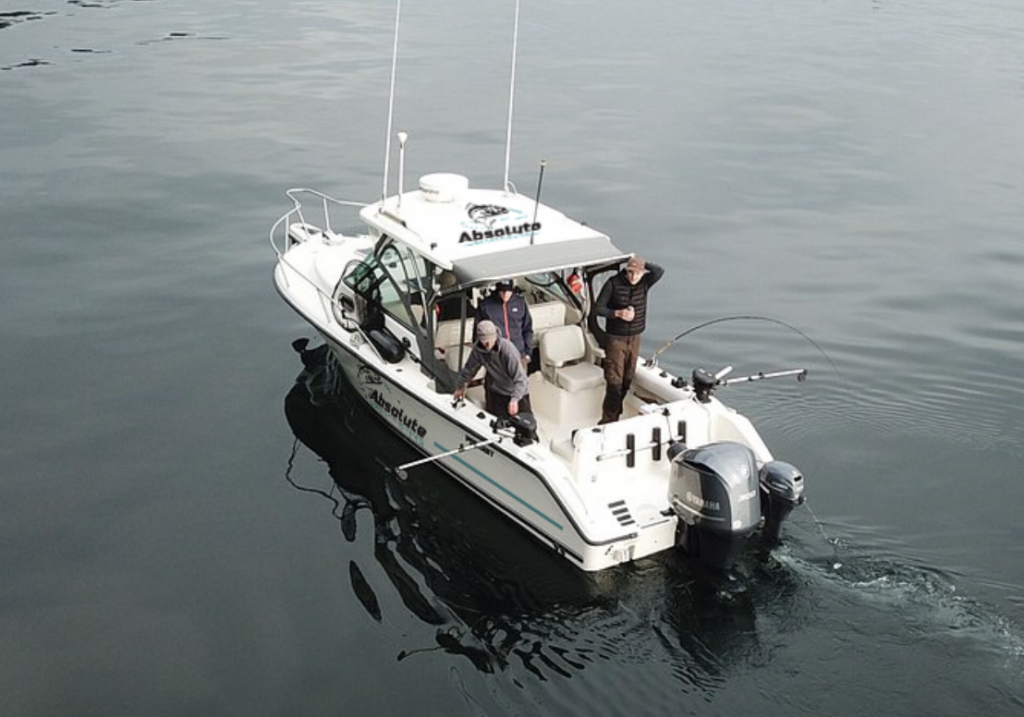 An Unforgettable Campbell River Experience
Are you an avid angler looking for an unforgettable fishing experience in Campbell River? If so, you're in luck! Absolute Sport Fishing offers the ultimate fishing charter Campbell River in one of the best fishing spots in the world. Laurel our Captain knows these waters in and out with over 20+ years experience and Campbell River local resident. 
The Vessel and Best Fishing Gear 
Absolute Sport Fishing has a immaculate 26 foot Offshore 255 Pursuit is powered by a new Yamaha F300 HP outboard and a Yamaha High Thrust trolling motor the latest fishing gear and technology. Because of this craft you can be assured comfort and safety, and the vessel can accommodate up to 5 people. So whether you're a beginner or an experienced angler, Absolute Sport Fishing has the right boat and equipment to suit your needs. Click Here to Learn More.
Salmon Capital of the World
Located on the east coast of Vancouver Island, Campbell River is known as the "Salmon Capital of the World." It's home to five species of Pacific salmon, including Chinook, Coho, Chum, Pink, and Sockeye, as well as a variety of other fish species such as halibut, lingcod, and rockfish. The area's abundance of fish and breathtaking natural beauty makes it a premier fishing destination that attracts anglers from all over the world.
The Adventure
Absolute Sport Fishing Charter Campbell River offers a range of fishing trips to suit all skill levels and interests. Whether you're a seasoned angler or a beginner, our experienced guide will take you to the best fishing spots and provide you with all the gear and expertise you need to catch the big one. because our boats are equipped with the latest technology, including GPS and fish finders, we ensure that you're always fishing in the right spot.
Adrenaline-Pumping
If you're looking for an adrenaline-pumping experience, Absolute Sportfishing Fishing Charter will teach you techniques you need to master this sport and catch the big one. When you land a tyee chinook salmon and hear the scream of the reel salmon your will realize the true power and thrill this sport is all about.   
Whale Watching
For those who prefer a more leisurely fishing experience, Absolute Sportfishing Fishing Charter offers scenic tours of the Campbell River and Discovery Passage. You'll have the opportunity to take in the stunning scenery, spot wildlife such as whales and dolphins, and even fish for your dinner.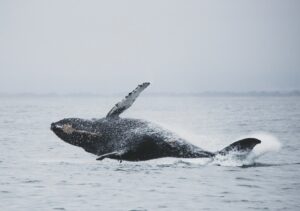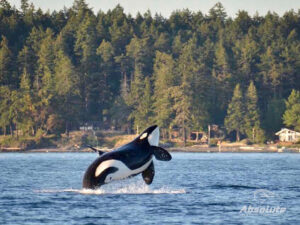 Sustainable Fishing Practices
Because Absolute Sportfishing is committed to sustainable fishing practices and adheres to strict conservation guidelines we strive to ensure that future generations can enjoy the same fishing opportunities. We practice catch-and-release for wild salmon and adhere to strict limits on the number of fish that can be kept.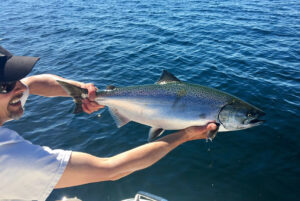 Stop thinking about the big one and catch it!
Absolute Sportfishing Fishing Charter offers a world-class fishing experience in Campbell River. With experienced guides, top-of-the-line equipment, and a commitment to sustainable fishing practices, you're guaranteed to have an unforgettable time on the water. Book your trip today and experience the thrill of fishing in one of the world's premier fishing destinations.